Details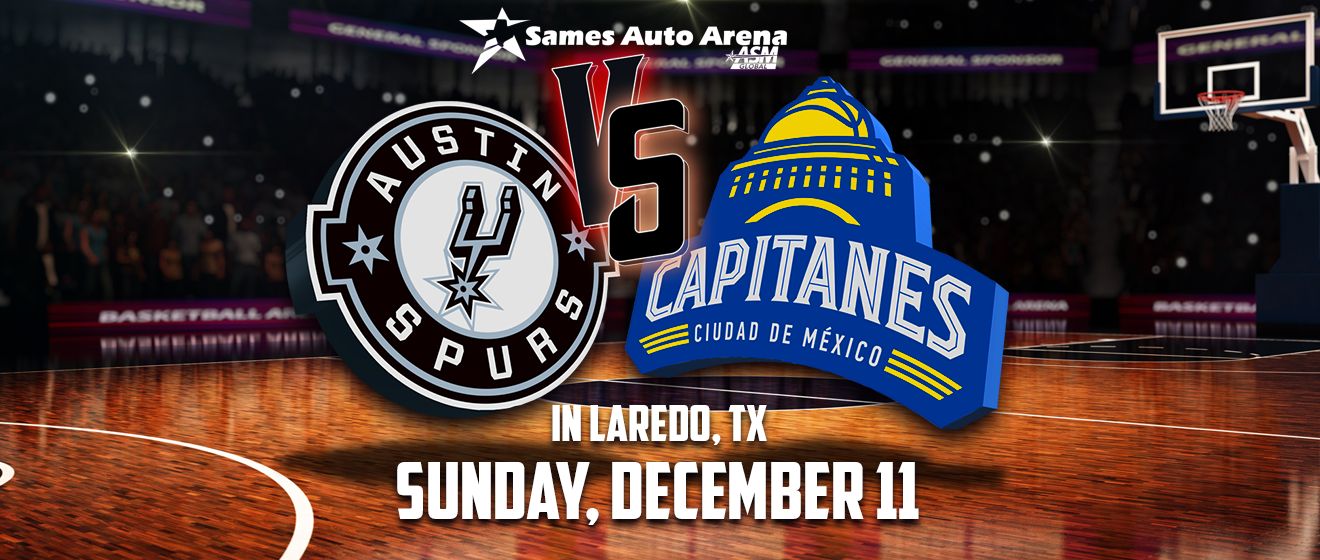 Sunday, December 11, 2022

04:00 PM / Doors Open 3:00 PM
Buy Tickets
FIRST-EVER GAME IN LAREDO
Tickets on pre-sale Wed. Oct 19th at 10am thru Oct 20th use code VENUE
General on sale will be Fri. Oct. 21 at 10am
Laredo, TX – We are proud to announce that the Austin Spurs will host a game in Laredo for the first time in team history on Sunday, Dec. 11 at the Sames Auto Arena as part of Spurs Sports & Entertainment's efforts to deepen their fanbase and better reach their fans from Mexico to Austin.
"It is with the sincerest gratitude that we welcome the Spurs organization to our Gateway City," said Juan C. Mendiola, General Manager of the ASM Global - managed Sames Auto Arena. "I invite the community to experience a professional caliber, successful franchise and witness history in the making in the world of sports."
Tickets starting at $25
Tickets available at the Sames Auto Arena box office or Ticketmaster.com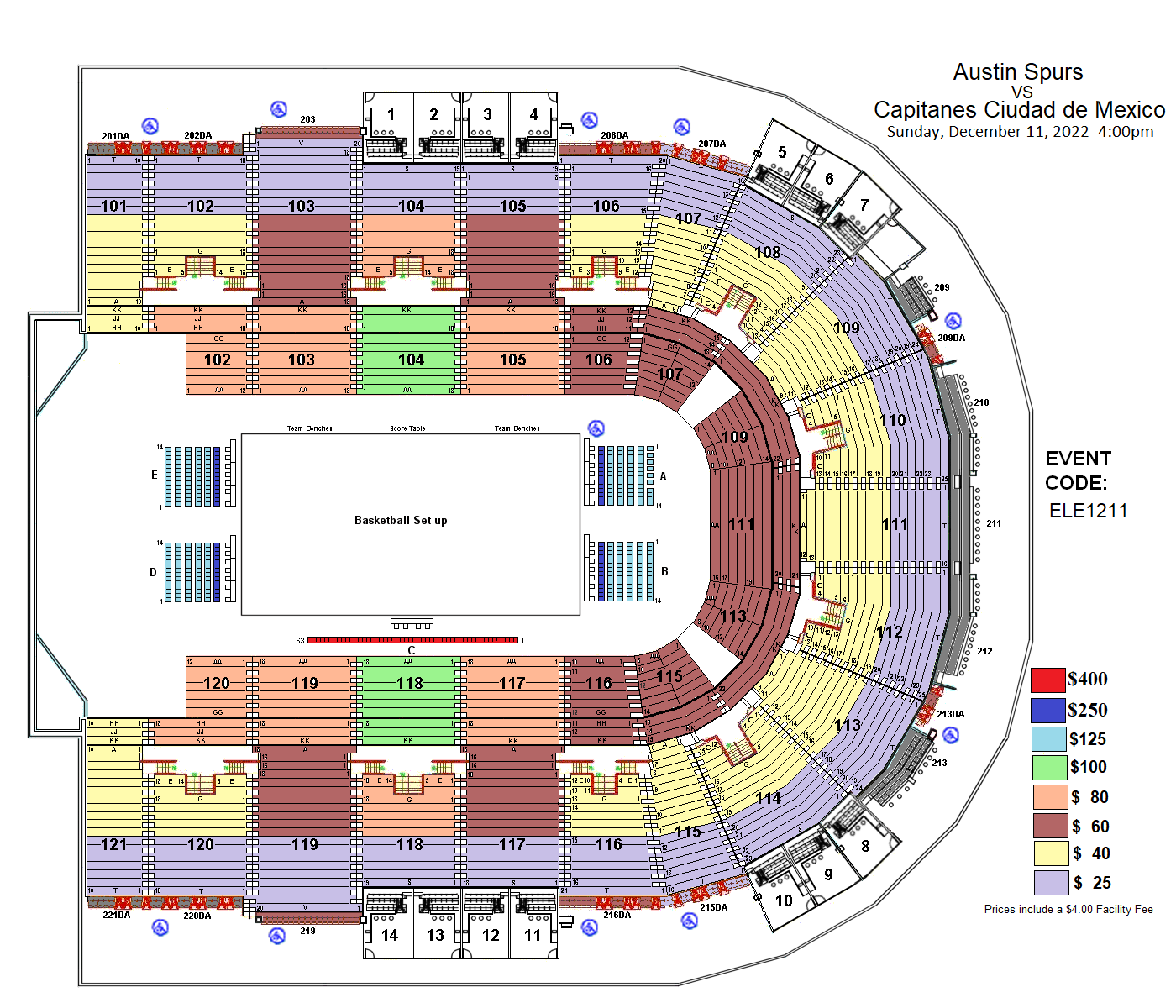 Austin will face México City Capitanes at 4:00 p.m., and the game will mark the second time the Spurs organization has played in Laredo. The San Antonio Spurs played a preseason game against the Houston Rockets in the city in 2004.
Fans who attend the game will be able to enjoy pre-game tailgating, a special appearance from the Spurs Coyote, in-game entertainment from the Spurs Hype Squad, and in addition, to the opportunity to take photos with San Antonio Spurs championship trophies.
The NBA's official minor league, the NBA G League prepares players, coaches, officials, trainers and front-office staff for the NBA while acting as the league's research and development laboratory. Featuring 30 teams, 28 with direct affiliations to NBA franchises for 2022-23, the league offers elite professional basketball at an affordable price in a fun, family-friendly atmosphere. 54 percent of all NBA players at the end of the 2021-22 season boasted NBA G League experience. In fostering the league's connection to the community, its teams, players and staff promote health and wellness, support local needs and interests, and assist in educational development through NBA Cares programs.