Details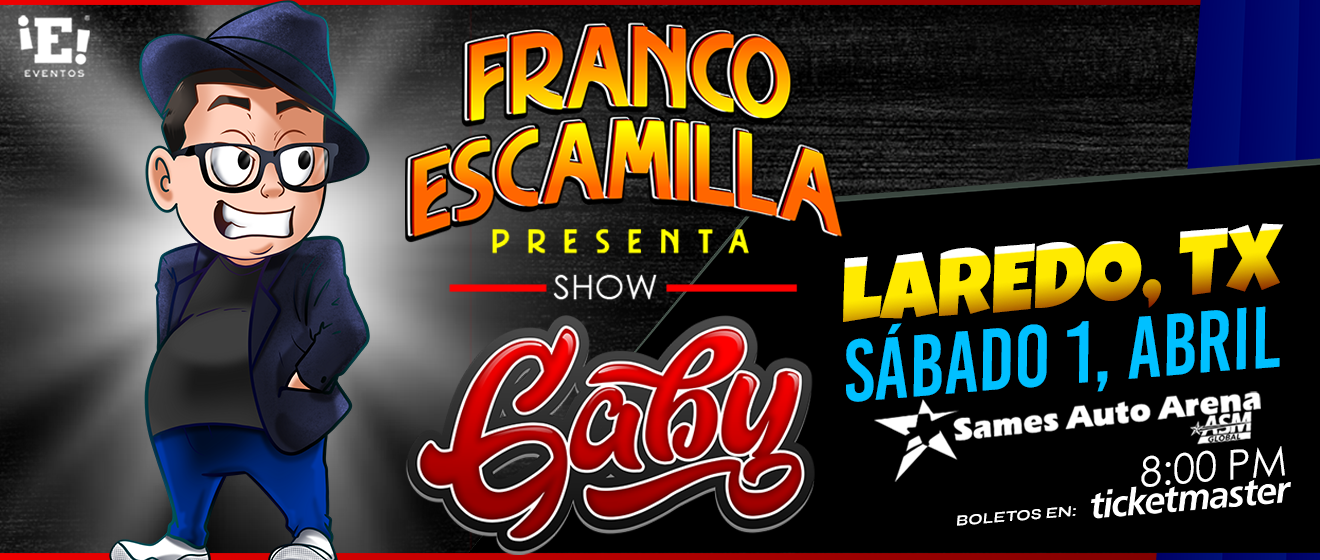 Saturday, April 1, 2023

08:00 PM / Doors Open 7:00 PM
Buy Tickets
Saturday, April 1st, 2023
LAREDO, TX – Comedian Franco Escamilla will bring his dark, bitter sense of humor to the Sames Auto Arena on Saturday, April 1 with his Gaby Show.
"We welcome back this multitalented person back to Laredo," said Juan C. Mendiola, General Manager of the ASM Global - managed Sames Auto Arena. "This should be a great night of comedy!"
$165.00 | $135.00 | $115.00 | $95.00 | $75.00 | $55.00
Tickets available at the Sames Auto Arena Box Office or Ticketmaster.com.
Born in Cuautla, Morelos, Mexico in 1981, Franco Escamilla is a standup comedian, singer/songwriter, and radio personality. His humorous personality earned him the nickname El Amo del Sarcasmo, or The Master of Sarcasm.
After graduating from the Monterrey College of Music and Dance, he took a career in comedy. He built an audience with the help of his YouTube channel.
By 2016, he hosted his own comedic talk show, El Show de Franco Escamilla, on American Spanish-language network Estrella TV.
In June of 2017, Escamilla debuted on a Comedy Central special called Franco Escamilla: El Comediante del Sombrero. This led to his theater tour in the United States.
In July 2018, Escamilla signed with United Talent Agency, which the agency promoted his career around the world.
from 2018-2019, his "RPM" tour stopped in Hong Kong, Sydney, Melbourne, Israel, Dubai, Japan, Argentina, among other countries, in addition to his performances in Mexico and the United States.