Details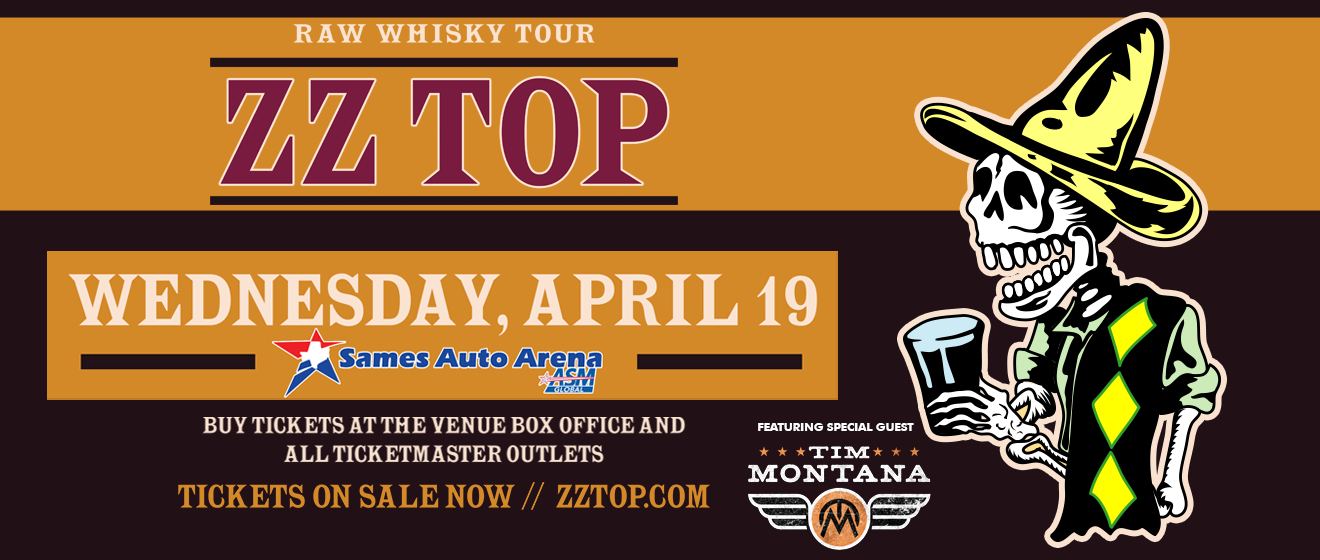 Wednesday, April 19, 2023

08:00 PM / Doors Open 7:00pm
Buy Tickets
ZZ TOP - RAW WHISKY TOUR
Wednesday, April 19
Doors at 7:00 p.m.
FOR IMMIEDIATE RELEASE: MONDAY, JANUARY 9, 2023
LAREDO, TEXAS – After over a decade, American rock band ZZ Top returns to the Sames Auto Arena on Wednesday, April 19. Show starts at 8:00 p.m.
On Sale Now
Ticket Prices:
$173| $133 | $103 | $83 | $53
(Facility Fee Included)
Tickets Available at the Sames Auto Arena Box Office or Ticketmaster.com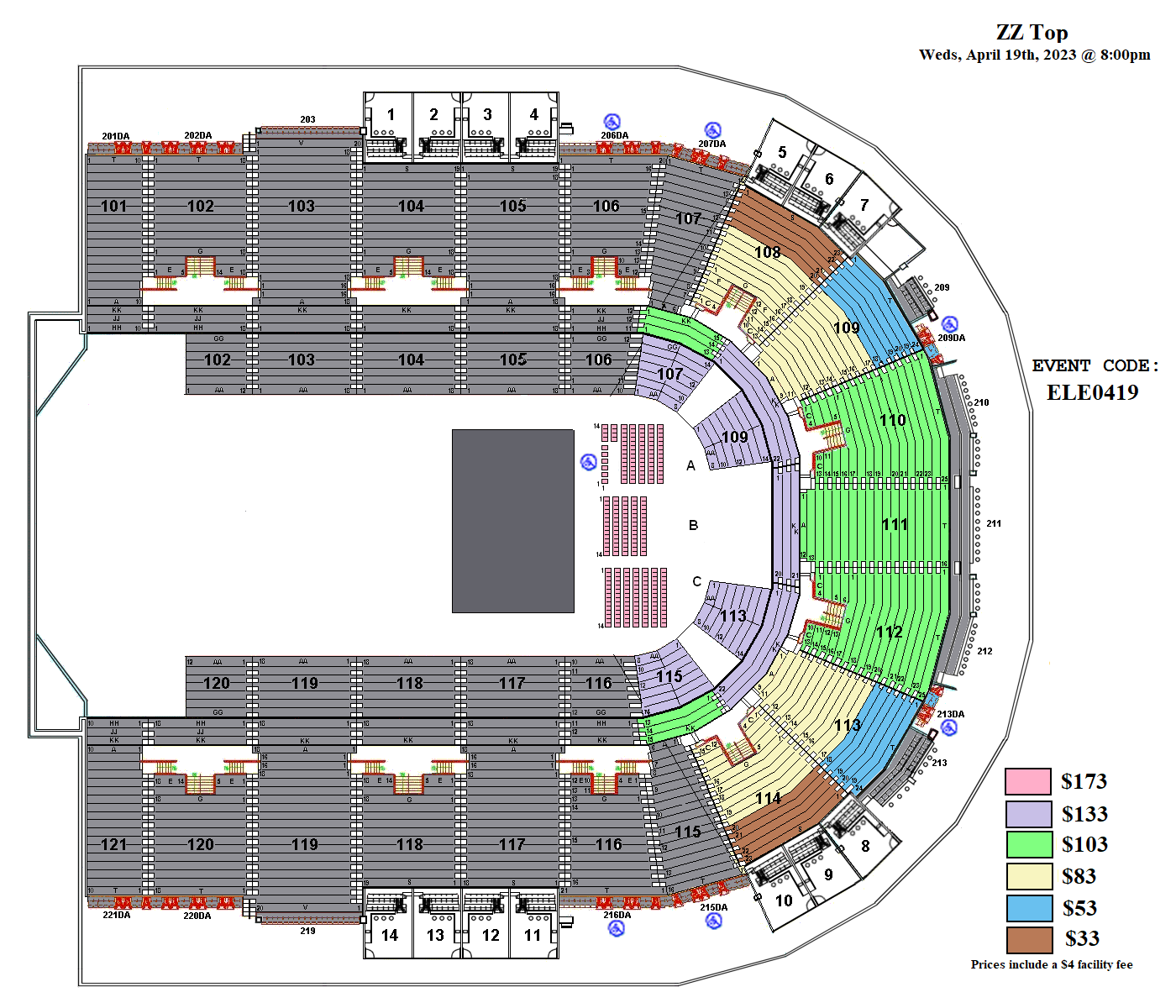 Formed in Houston, Texas in 1969, the trio band included guitarist Billy Gibbons, drummer Frank Beard and vocalist-bassist Dusty Hill.
ZZ Top has entranced fans with their sly and humorous lyrics in their live performances. Furthermore, Gibbons and Hill are best known for their sunglasses, hats and long bear.
Their studio albums Tres Hombres and Fandango along with their singles "La Grange" and "Tush", garnered extensive radio airplay.
Their music career spans over 50 years and ZZ Top has released 15 studio albums and sold an estimated 50 million albums worldwide. Their accolades include three MTV Video Music Awards, and an induction into the Rock and Roll Hall of Fame in 2004.
Gibbons was ranked as the 32nd greatest guitarist of all time by Rolling Stones.
Don't miss ZZ Top at the Sames Auto Arena on Wednesday, April 19. For more information, call (956) 791-9192 or visit
www.samesautoarena.com
.