Details
Saturday, May 6, 2023

08:00 PM / Doors Open 7:00 PM
Buy Tickets
CAIFANES
Saturday, May 6
Doors at 7:00 p.m.
FOR IMMIEDIATE RELEASE: TUESDAY, JANUARY 17, 2023
LAREDO, TEXAS – Rock band Caifanes will perform at the Sames Auto Arena on Saturday, May 6. Show starts at 8:00 p.m.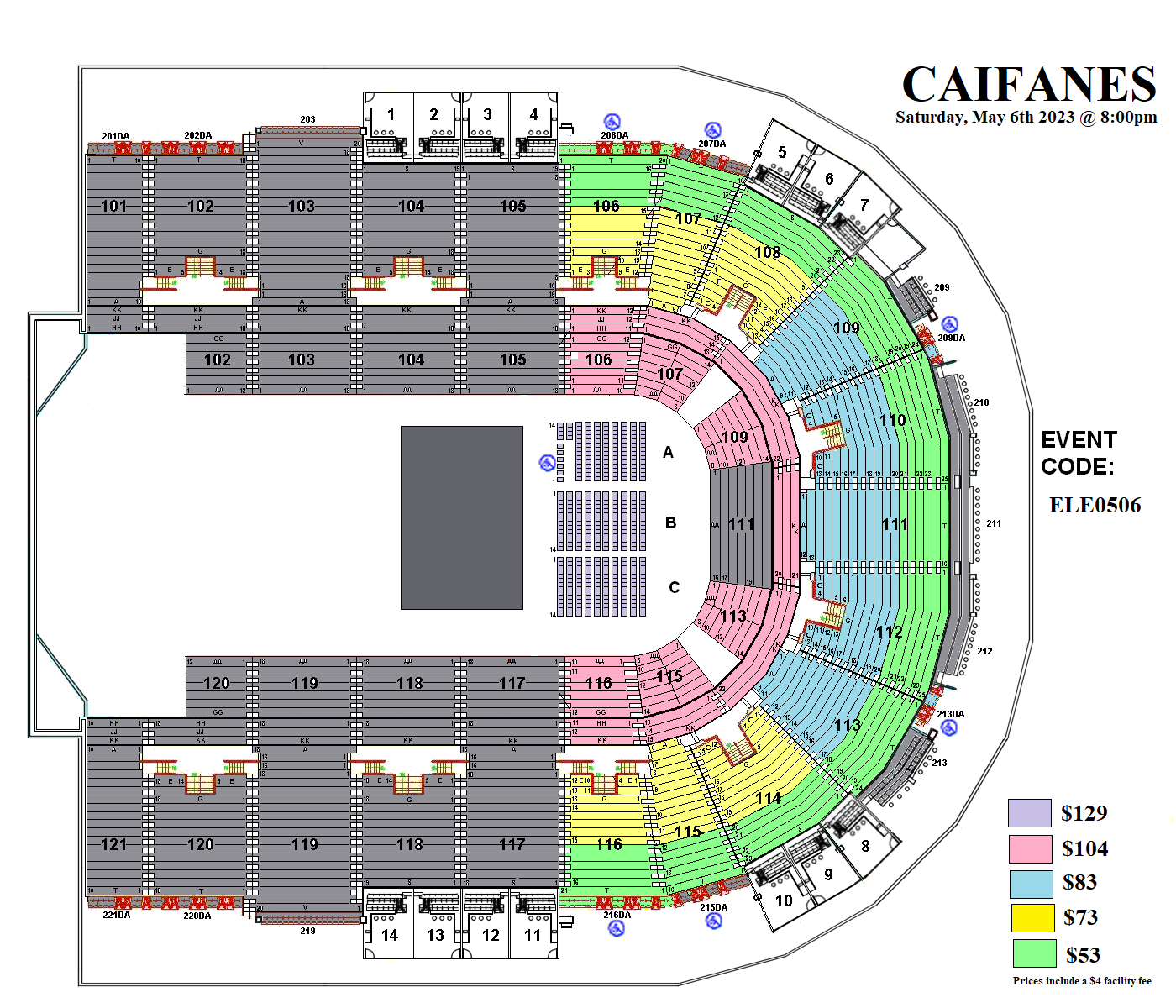 Tickets On Now
Ticket Prices:
$129 | $104 | $83 | $73 | $53
(Facility Fee Included)
Since their reunion in 2011, Caifanes has managed to garner more than two million followers.
A leading light of the Latin American alternative rock community, Caifanes were formed in Mexico City in 1986 by vocalist Saul Hernández, guitarist Alejandro Marcovich, and drummer Alfonso Andre. The group issued their eponymously titled debut LP in 1988, earning some U.S. airplay with the single "La Negra Tomasa."
The follow-up, 1990's El Diablito, expanded on Caifanes' sound by further incorporating the influence of traditional Caribbean styles into their dark, synth-driven brand of pop/rock, while producer Adrian Belew steered the group into more experimental territory on 1992's El Silencio. El Nervio del Volcán, their fourth album, appeared two years later.
Don't miss Caifanes at the Sames Auto Arena on Saturday, May 6. For more information, call (956) 791-9192 or visit www.samesautoarena.com.
###